In 1999, Nicolas Beaumann began the adventure at the double-starred restaurant Michel Rostang, as an apprentice. For 5 years, he perfected and discovered a technical cuisine from the chef, honoring the great classics sometimes forgotten in French gastronomy.
In 2003, he continued his journey alongside Yannick Alléno at Le Meurice, as chef de partie then sous-chef.
In 2008, he returned to his first love. Nicolas Beaumann becomes head chef at Michel Rostang **. His experience allows him to combine the basics of classic cuisine and work with precision the most refined products, in a spirit of modernity.
The year 2015 marks a transition: the restaurant becomes "Maison Rostang", symbolizing the transmission between Michel Rostang and Nicolas Beaumann. The latter is entrusted with the reins of this institution and becomes his partner.
In 2016, Nicolas Beaumann and Michel Rostang published in the Best of collection their first work: "Maison Rostang" by presenting the restaurant's essential recipes.
The year 2020 symbolizes an important turning point for Nicolas Beaumann and Stéphane Manigold, now masters of their ship.
A new stage, a new impetus for this 40-year-old chef.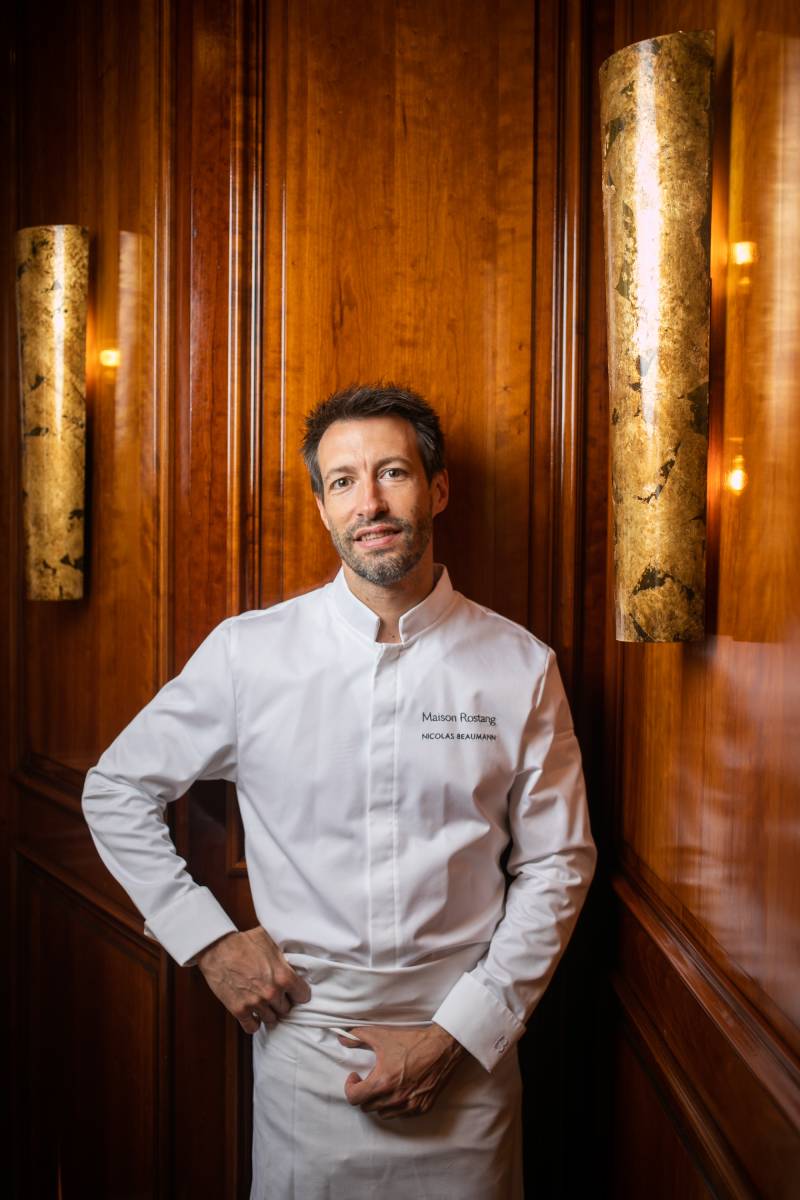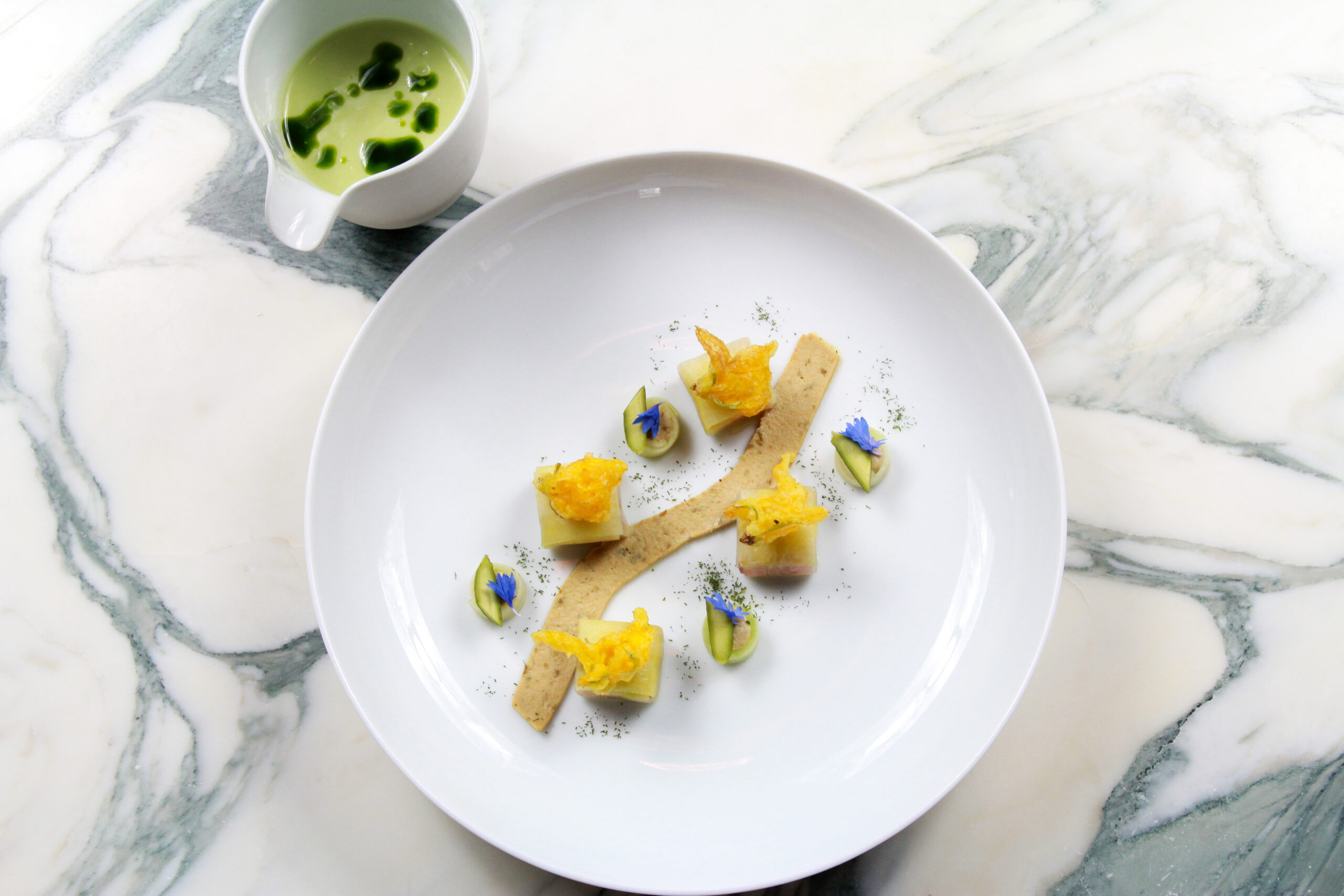 Nicolas Baumann imagines dishes at the crossroads of traditional cuisine and creative achievement of which he holds all the secrets. He combines the basics of classic cuisine and works with precision the most refined and authentic products, in a spirit of modernity.
Each season, he revisits the dishes and brilliantly evolves the great classics of the House.
Beyond a simple taste signature, his cuisine reflects inventiveness and attention.
Highly demanding in the selection of products, Nicolas Baumann creates his menus throughout the seasons. Its ambition is resolutely creative and research occupies a special place.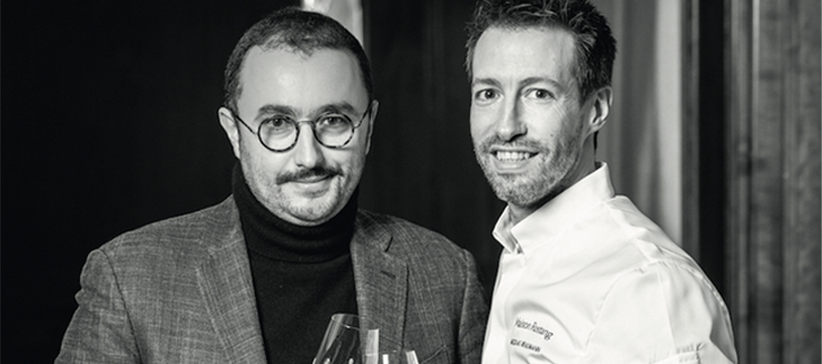 STÉPHANE MANIGOLD, A LOVER OF FRENCH CUISINE
Succeeding Michel Rostang, Stéphane Manigold, business manager, takes over with Nicolas Baumann, this doubly-starred residence.Financial, account manager at Audi, Stéphane Manigold, 40, native of Alsace, has the passion to undertake and to innovate. Lover of cuisine and wines, great lover of champagne, he has the ambition of honoring French cuisine, in a spirit of excellence, by declining a warm, diversified, eco-responsible gastronomy, more in harmony with nature .
Information and reservations
SERVICE
12:30 - 14:00 – 19:30 - 22:00

CLOSING
Saturday afternoon - Sunday - Monday
ADRESS
20 rue rennequin, 75017 PARIS
WRITE US
Let us know if you have any questions