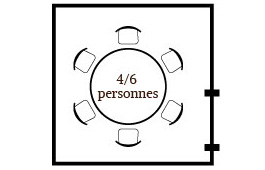 The Art Nouveau lounge offers to see with its 1900 glass roof letting pleasant skylights pass through, its Mucha sconces, its Gallé vases and its enamels of art.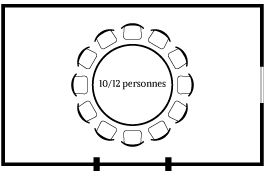 The Lalique lounge, dedicated to the great glassmaker, highlights original designs by the creator, period wall lights. The front part of the living room is occupied by a lithograph by Andy Warhol. The room can be isolated from the rest of the restaurant using marquetry panels.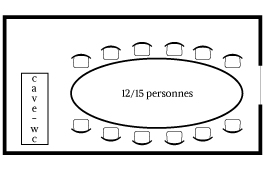 The Robj room, where there is a private collection of porcelain (Robj Jean Born) delicately arranged in a cabinetmaker's library made of pear wood. Direct from the Robj lounge, the curious can see through a bay window the kitchens in which the chef and his brigade of cooks officiate at the stove.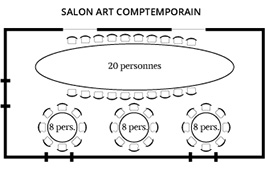 The Contemporary Lounge is devoted to contemporary art and new realistic artists with sculptures by Arman, César, Folon and a mosaic by Nicky de Saint-Phalle.
Information and reservations
SERVICE
12:30 - 14:00 – 19:30 - 22:00

CLOSING
Saturday afternoon - Sunday - Monday
ADRESS
20 rue rennequin, 75017 PARIS
WRITE US
Let us know if you have any questions