THE RESTAURANT
Maison Rostang
For over 40 years, the emblematic Maison Rostang has been a refuge for all lovers of the great classics of French gastronomy.
Chef Nicolas Beaumann combines classicism and modernity to elaborate a cuisine of excellence, clear, fresh and audacious.
His creations are part of the French tradition with an ambition to innovate: the product is sublimated, the tastes are marked and dynamic, the pairings are precise to offer an unforgettable gastronomic experience.
READ MORE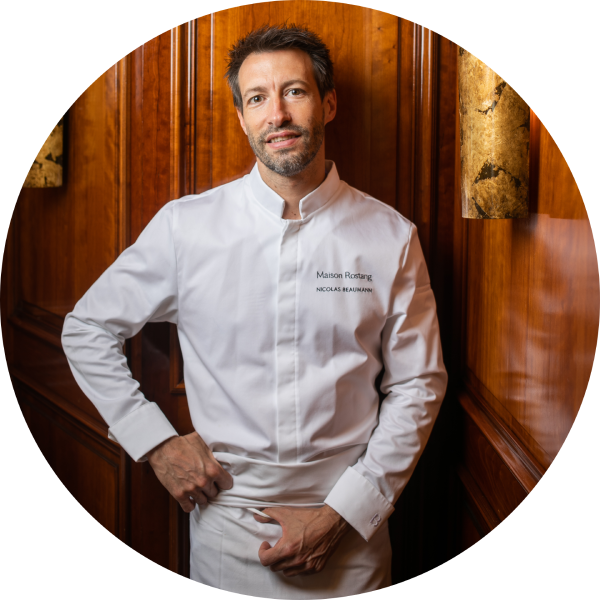 Chef of the Maison Rostang, Nicolas Baumann imagines dishes at the crossroads of traditional cuisine and creative achievement of which he holds all the secrets. He combines the basics of classic cuisine and works with precision the most refined and authentic products, in a spirit of modernity.
Each season, he revisits the dishes and brilliantly evolves the great classics of the House.
Discover the specialties of Maison Rostang
Information and reservations
SERVICE
12:30 - 14:00 – 19:30 - 22:00

ADDRESS
20 rue rennequin, 75017 PARIS
EMAIL
reservation@maisonrostang.com
PHONE NUMBER
+33 (0) 1 47 63 40 77
WRITE US
Let us know if you have any questions